The Center for Family Law In Edwardsville
Dustin Maguire is an Attorney and Mediator in Edwardsville.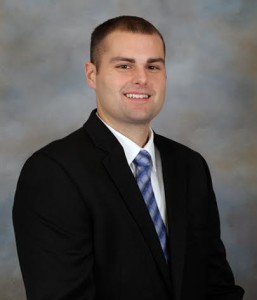 He puts the interests of his clients first and works diligently to resolve difficult family law situations. His focus is on assisting clients in understanding their options and providing the necessary information to make well-informed decisions.
Dustin encourages potential clients to avoid litigation within the family whenever possible. He is a firm believer in the mediation process and strives to resolve family issues outside of the courtroom. However, Dustin stands ready and willing to take cases all the way to trial.
Dustin Maguire Edwardsville Family Law Attorney
A graduate of Edwardsville High School, Dustin takes pride in serving clients in Edwardsville and the surrounding communities. Before taking his competitive nature to the courtroom, Dustin competed on the basketball court, earning All-American recognition in both high school and college. He received a basketball scholarship to Saint Louis University after high school and later coached college basketball as an evening law student. Dustin graduated cum laude from Chase College of Law at Northern Kentucky University before returning home to Edwardsville to practice law.